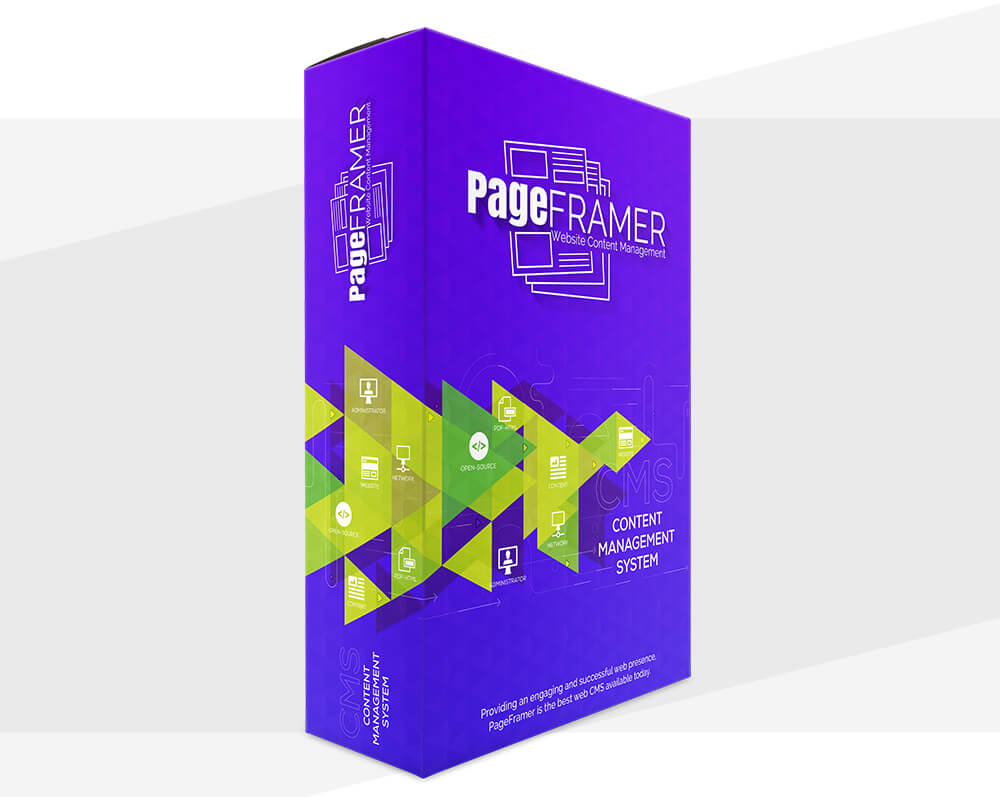 Features
What makes PageFramerTM the best content management system (CMS) choice for you and your business? PageFramerTM combines essential features that allow you to create a custom web design guaranteed to help your business flourish. When you create a custom web design, you want a secure website that includes seamless SEO integration, with themes and modules that can be changed and customized to fit the needs of your business. PageFramerTM is the best CMS available to accommodate these needs and more for you - all in one tidy package.
Sure PageFramerTM provides your business with the framework of a beautiful custom web design, but what powers PageFramerTM? PageFramerTM runs on PHP/MySQL. PHP is one of the most widely-used programming languages in the world, and the MySQL database is a robust, trusted, and heavily-relied-upon database platform for mission critical applications. Meaning, when you use PageFramerTM, you're using the best CMS for your business backed by everything that PHP/MySQL has to offer.
Learn more about industry-focused solutions For ...
PageFramerTM not only helps you build a custom web design, it saves you money by saving you time. With PageFramerTM, you have quick and easy access to your intranet CMS, which can help you and your employees distribute documents to each other and to your customers quickly and efficiently. PageFramerTM wouldn't be one of the best CMS solutions for your business without offering access to employee-only pages. These pages are integral to your business, and they allow your employees to access an intranet CMS that is streamlined and intuitive. With this, you also save time on training your employees and troubleshooting any problems that might arise, which is what you should expect from the best CMS for your business.
Versatility, Robustness, Security
Our web design partners enjoy the versatility PageFramerTM affords them in quickly building highly robust, secure websites.